Business Sales, Mergers & Acquisitions Made Simple
Avoid The Pitfalls, Get The Best Deal & Ensure A Smooth Process With A Consultant Who's Been There & Done It Before…
Want to grow your business fast through mergers and acquisitions? Thinking about selling your business but don't know where to start? Going through the business sales process and feeling out of your depth?
Whether you're an entrepreneur that's looking to exit or a business owner that wants to fast-track your growth by acquiring another business, getting the right advice and support can be the difference between a smooth and successful sale or a stressful nightmare and a deal gone bad.
But you don't have to go through the process alone. There's a process to successful mergers and acquisitions, and when you know what to do it can be easy and fairly stress-free.
That's where Clive can help you. As a specifically focused mergers and acquisitions consultant, Clive will support you through the sales process, helping you to avoid the pitfalls, get the best price and giving you the best chance of a smooth and speedy deal.
What Do You Want To Achieve?
I Want To Grow Through Acquisition
​Want to grow your business fast through mergers or acquisitions? Considering purchasing a competitor? Interested in buying a business but don't know where to start? You're in the right place…
I Want To Sell My Business
Selling your business can be a profitable and smart exit strategy. But how do you get the best price? What's the process? How do you find a buyer? That's where Clive can help…
Does This Sound Like You?
​The Business Success Consultant can help you if…
You'd like to grow through acquisition, but you don't know where to start.
You're in the process of a business sale or acquisition and need some help.
You want to sell your business and need help finding a buyer.
You're looking for a consultant who actively buys and sells businesses.
You want someone who's honest, relatable and not all about the money.
Whether you're buying a business to grow through acquisition or looking to sell your business as an exit plan, the idea of mergers and acquisitions can feel a little overwhelming.
But business acquisition isn't a dark art. It's a process. And once you know how to do it properly, it can be easy and complication-free.
There's no shortage of people out there promising to hold your hand through purchasing or selling a business. But not all consultants who offer support have actually walked the walk.
As a business owner and a consultant, I've not only helped other entrepreneurs to scale through growth and acquisition, but I've actually been there and done it myself multiple times. I've bought and sold businesses that I have started and developed others that I have acquired on numerous occasions, and I actively do so now.
This means I have a deep understanding of the challenges you're facing and I know how to help you navigate the challenges that scaling, acquisition and exiting can bring.
What Clive's Clients Say…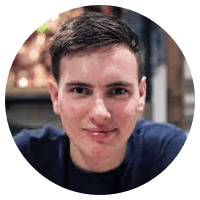 My strengths are building marketing and sales campaigns that allow us to build businesses quickly. My flaw is making sure the processes and systems are well formulated to keep up with the growth. I turned to Clive to help and it was the best decision I have ever made – he overhauled the business and is now helping us to prepare for selling.
Oli Luke
Director, Scribble Mail
If you're serious about your business then you need someone who isn't going to wrap you and the reality of where you are in cotton wool but instead deliver it to you straight and drive results. Clive will delve deeply into the sticking points in your business, plug the leaks and significantly increase the value you deliver to your customers and your profitability. Don't think twice about working with Clive.
Daniel Waters
Owner and CEO, H2O IT Solutions
I have known Clive for over ten years now and have always found him to be fair and ethical with not only myself but also his customers and staff. I was particularly impressed when he asked me to undertake some research amongst his customers and potential customers in order to understand what their experience of dealing with his company was like. It was a delight to be able to report back to Clive that his customers and potential customers all liked his products and would happily go back to him if the need arose for his products and services. The nature of his business meant that not only Clive, but also his team, had to demonstrate and deliver an empathetic approach whilst also maintaining a professional discipline with the customers' creditors with whom they were dealing. Added to this, of course, was a strong technical capability to ensure that appropriate outcomes for his customers were achieved.
Nick Wood
Business Consultant and Non-Executive Director
I have had several businesses in the high-tech, consulting and financial sectors. I have known Clive since 2000 and done business with him on all fronts – as a customer, a supplier and as a JV partner. I have had dealings with many business consultants and where Clive excels for me is his ability to cut through the usual BS and get straight to the point of what the problem is and the options around how it can be solved quickly, simply and cost effectively. If you are a business owner and are looking for no-nonsense, practical, 'here is what I would do' advice, I highly recommend Clive. He has been a business owner himself for many years and has been there, done it all, seen it all, fixed it all and risked his own money along the way. This, in my opinion, makes him a man worth listening to. In a crowded marketplace of so called business consultants, most of whom have either never had a business or done it with their own money, I trust Clive's advice more than others. If you are looking for a fresh pair of eyes and ears with a pragmatic approach, I would strongly recommend you speak with Clive.
Bryan Lymer
Managing Director, Kontango
I have worked with and known Clive for almost 30 years and have watched his career blossom from a young arrears administrator to a very successful businessman in his own right. His accomplishments during that period have left me full of admiration and he has impressed me greatly with his work ethic, attention to detail, and his dynamic approach to all the tasks and goals he sets himself whilst retaining a cool head and an ethical approach to business. If you want an insight into how to run and build a successful business through all the ups and downs through to its eventual sale, Clive will give you a very valuable insight into that journey.
Alan Sinnett
Partner, Shakespeare Martinaeu
Why Work With Clive Margetts
Avoid The Pitfalls
Buying or selling a business is a great opportunity – but it can be risky if you don't know what you're doing. Clive will help you navigate the mergers and acquisitions process, avoiding the common pitfalls and ensuring you get the 'right' deal.
Better Negotiations, Better Price
Negotiating the price and terms of your business sale or purchase are important elements to any deal. But how do you value a business? What should you watch out for? How do you negotiate the right deal? Clive sold his first business over a decade ago, and has bought and sold many more since. He can help make sure you get the best deal at a fair price.
Less Stress, Smoother Purchase Process
Many of the hiccups that hold business purchases up could easily have been avoided – if you had known what to look for! With the right advice, you can avoid many of the stresses that selling or buying a business can bring and ensure a low-stress, smooth sales process.